MULTIPURE: THE BEST WATER FILTER MONEY CAN BUY
NEW! MULTIPURE DISCOUNT CODE! SAVE 5%!
We at BestWaterFilter.US always offer the BEST PRICE

on Multipure products! Guaranteed!
AND the latest MULTIPURE DISCOUNT CODE
AND a Multipure Coupon Code for a FREE GIFT*
AND FREE SHIPPING on water filter systems!
Multipure has a water filter for every budget and for every need: Counter top, under the counter, portable, carbon filter, reverse osmosis... Our filters are well reviewed by the top consumer magazines and we appeal to the smartest shoppers...
Why? Because Multipure water filters are truly the best water filter available to assure you are drinking NSF Certified filtered water!
Our water filter systems come with a LIFETIME WARRANTY, 90 DAY NO RISK MONEY BACK GUARANTEE and NSF CERTIFICATION - all of which means we stand behind our products 100% because they are made with the best materials and workmanship, here in the USA!
We are authorized Multipure Distributors, selling direct from the factory to ensure quality and the lowest prices! Our #1 and only goal is to help you get YOUR best water filter the one that is right for you and your situation...
Read More ...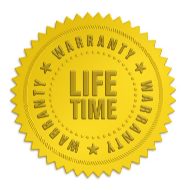 Warrantied and Guaranteed!
All our water filter systems have a 90 Day Money Back Guarantee plus a Lifetime Warranty on the housings! This means that you will never have to buy another water filter the rest of your life!
We stand behind our water filters this way because they are made with quality materials and precise manufacturing here in the USA!

Read More ...
The NSF is a non-profit scientific organization that analyzes, tests, inspects and certifies water filters for quality in workmanship and reliability in performance.
In short "NSF Certified" is your assurance that your Multipure reduces the widest array of contaminants of any other water filter.
Read More
Are you ready to buy the only water filter you'll ever need?
Since our filters have a lifetime warranty you just have to buy one. Take a quick look at what we have to offer.
Forget the rest! Doesn't your family deserve the very best?