Our goal is 100% customer satisfaction. We know that you are what our business is all about.
And if we offer you great water filters at a great price, word will get around, and we'll sell lots of water filters, which in turn helps keep people healthy and happy, and also helps the environment.
It's a win-win-win situation!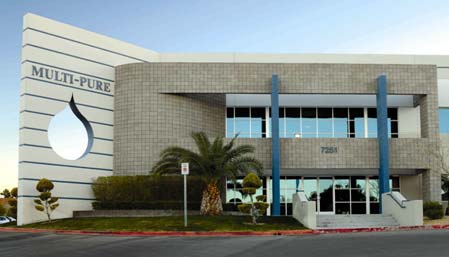 Hi,
I'm Yolanda White, Founder of BestWaterFilter.US, and if you have any questions please contact me on our Contact Page or call me at 310-742-7900
I'm an Independent Multipure Distributor and my Distributor # is 424611.
Thanks for visiting BestWaterFilter.US. Our main purpose is to help people understand all the various options there are when buying a water filter and narrow it down to:
1) What type of water filter best suits your purposes (carbon block, reverse osmosis, distillation,  gravity?)
2) Why is one filter brand better than another?
BestWaterFilter.us wants to help you understand the factors involved in choosing the best water filter for you, so that it becomes a simple process, which will enable you to buy with confidence that you are getting the absolute best filter system for you and your family!
If you have ANY questions please call us at 1-310-742-7900.
If long distance charges are a problem, just tell us when we answer that you would like us to call you back and we will call you back, saving you long distance charges. If the line is busy or we are unavailable when you call, please leave a message and tell us clearly and slowly, your name, your phone number including area code, and the best time to call you back.
We will call you back as soon as we can and happily answer any questions or help you decide the water filter system that is best for you!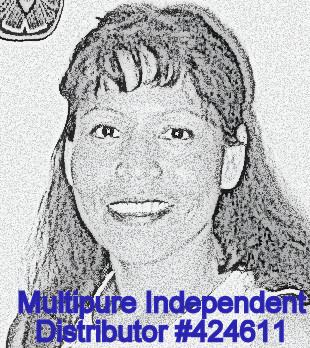 Statement From BestWaterFilter.US:
Several years ago our founder, Yoli White, read an article about how water in plastic bottles may be unsafe.
She began researching to find out the facts and found out that not only is it true that bottled water may be leeching chemicals like phthalates and BPA into the water, but that these plastic bottles also represent a major problem to our environment.
She looked into alternatives and learned that a water filter is really the best way to go, at least if it is a quality, NSF Certified filter. Further research led her to several top brands, but it became clear that Mutipure, though a bit more expensive than other brands, was worth the extra money because it was simply the best.
She further discovered that while the purchase price of a Multipure is a little higher than other brands, in reality the Multipure is cheaper to operate than most other brands - particularly Brita, because it lasts a lifetime (in fact it's warrantied for a lifetime!) and only requires a replacement filter once per year.
After buying a Multipure Aquaversa she was very happy with her purchase. And then she saw something about how anyone could easily sell Multipure water filter systems with almost investment.
She thought "Why not?" and signed up to be a distributor. She enlisted her husband to help with building a web site and soon they had their first order. Then another, and another.
Multipure became a good part time income and she felt very good about selling a product she knew was of high quality and contributed both to people's health and to the health of the environment.
If you would like to make a part time - or full time - income selling Multipure water filter systems, please check out our Multipure Opportunity page. From there you can sign up and be on your way to a satisfying and lucrative enterprise with a "Green" business.
Feel free to call if you have any questions about being an authorized Multipure distributor and we'll answer them as best we can.
Thank you very much for buying a Multipure from us. It is our hope to rid the world of as many plastic water bottles as we can!
 Our team is here to help you get the best water filter for you and your situation.
We at BestWaterFilter.us want to give you the information you need to choose the right water filter system for your needs, and one that will of course give you clean, healthy, good tasting water with a low maintenance cost but the highest quality.
If you have any questions about our water filter systems, please do not hesitate to call us:
1-323-989-4086